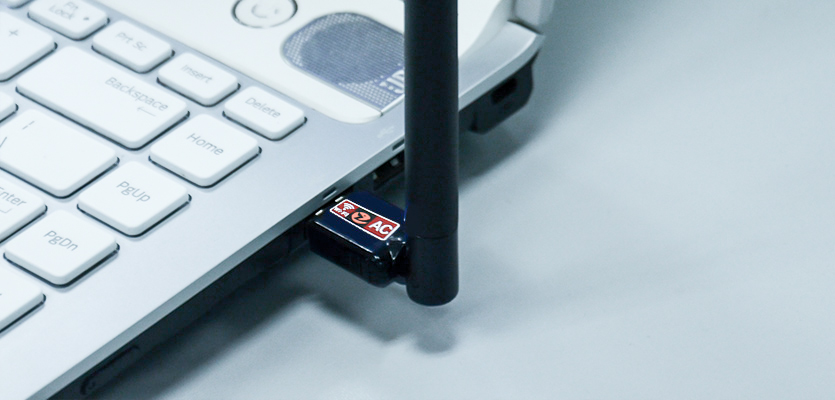 Mobile broadband is a revelation for mobile workers. Most of the time, you'll use it alone, but it may sometimes be necessary to share. This is particularly handy, if you're coworking with colleagues or friends, or working with several devices that need to get online. In some cases, you may even want to replace a fixed line service with mobile broadband.
This can all be very easy or slightly less easy, depending on whether you can buy additional hardware, so let's take a look at a couple of ways to achieve it.
1. Internet connection sharing
Most mobile broadband 'dongles' are basic USB devices that plug into one computer at a time. If you want to share a dongle connection without any additional gear, you can use Internet connection sharing features built into Windows or Mac OS X.
See this guide to learn how to do this with OS X. Windows can be a little more complex, with extra steps and differing options depending on the version, however Microsoft provides guidance on its own help pages:
Windows XP
Windows Vista, 7 and 8
Note that for Windows these guides focus on creating a shared wired network, you will need to check the section on ad-hoc wireless networks to beam a Wi-Fi signal.
Internet connection sharing is fine if you only need to do it occasionally, or if you're stuck somewhere without access to any other gear, but it's not well suited to any kind of permanent setup. Not only is it sometimes slightly tricky to configure, but the connection can be unreliable, and it needs a host computer always on to maintain a connection.
2. Mobile broadband router
These devices look and work like standard home broadband routers, except they connect to mobile broadband networks instead. You can usually plug a dongle into a USB port to get started or insert a SIM card directly; the router then uses the connection to share it over Wi-Fi.
It's very easy to share a mobile broadband connection this way, and if you're looking for a permanent setup a mobile broadband router should be at the top of your shopping list, though they're becoming harder to find.
3. Wi-Fi dongles
Wi-Fi dongles are fantastic little devices. Not only do they connect to mobile networks, but they act as portable pocket hotspots which automatically share the connection to anyone or anything in the vicinity (provided they have the correct password, of course).
This is the easiest and cheapest way to share a mobile broadband connection. The Wi-Fi signal means you can easily get things like tablets, games consoles and laptops hooked up with no hassle and the portability means it can follow wherever you go, requiring nothing more than a USB cable to charge.
For home use, you may wish to purchase one or two signal boosters to extend the network, and the feature set is not as robust as a router solution, but Wi-Fi dongles are becoming an increasingly popular alternative to fixed line services – particularly with the introduction of 4G.
4. Smartphone Wi-Fi tethering
On a related note, one other method worth considering is the Wi-Fi hotspot feature which is commonly built into modern smartphones. This essentially turns your phone into a Wi-Fi dongle to share its data link.
You'll need to consult the manual or a guide for your particular device to find out exactly how to enable this but it's typically very easy. In general, you just locate the hotspot setting, select a network name and password and then switch it on. After that, it's just a case of connecting to the new Wi-Fi network to utilise the phone's mobile service.
However in many instances this should not be used as anything other than an emergency measure. Most smartphone contracts offer a very limited amount of data usage and it's incredibly easy to unwittingly consume a large amount using a computer or tablet. That could result in a large bill, or at least finding the service restricted until next month.
Some providers also specifically state that tethering is not allowed, and could charge you or cancel your service if they find out, so if tethering sounds like something you'd like to do on a regular basis then discuss it with your network first as they may offer an add-on or special deal.
https://zoweetek.cn/wp-content/uploads/2017/09/How-To-Share-2.jpg
400
835
admin
https://zoweetek.cn/wp-content/uploads/2017/06/zoweetek-logo.png
admin
2017-09-11 07:00:02
2017-09-19 13:41:13
How To Share A Mobile Broadband Connection